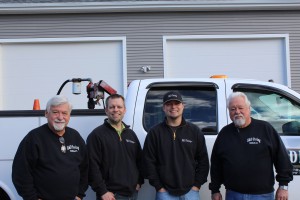 R&D Paving, Inc. is a family owned and operated local business, providing paving and snow services to the greater New Hampshire area. Founded in 1990 by brothers Richard and Donald DuBreuil, the company is still centered in Franklin, NH and focuses on the core values and principles on which the company was founded.
Over the past decades, R&D Paving has built a reputation for quality workmanship and personable professionalism. With a team of qualified personnel boasting decades of combined experience and a complete fleet of modern, specialized equipment, the company's commitment to excellence is steady and unwavering. R&D Paving continues to approach projects with the same dedication and attention as in the first year of operation, bringing trustworthiness, honesty, and expertise to every new project.
Today, R&D Paving continues to evolve with the ever-changing paving and snow industries, offering environmentally-conscious options and information about their benefits and restrictions. This continued evolution positions R&D Paving as not only a respected service provider, but also a trusted, local resource on industry developments.